Musement - Virtual Exhibition
A digital collection of Raphael's masterful works
Client benefit
Sales & Marketing Optimization - Drive booking conversions
«The Visual Agency's expertise in creating digital communication products, combined with the art world has unearthed the possibility to explore works of art in an innovative way. Through the unique information architecture, a transversal path has been designed for the online exhibition that impacted positively also on the search engine optimization of our website.»
The Raphael project is a perfect example of how digital humanities can drive both cultural learning and sales potential through the process of education and awareness.
The interactive nature of the app allows visitors to engage and observe their selected artwork in detail, delving into the specifics of a single piece while providing the client with a personalized conversion opportunity — connecting the selected painting with their own tour packages.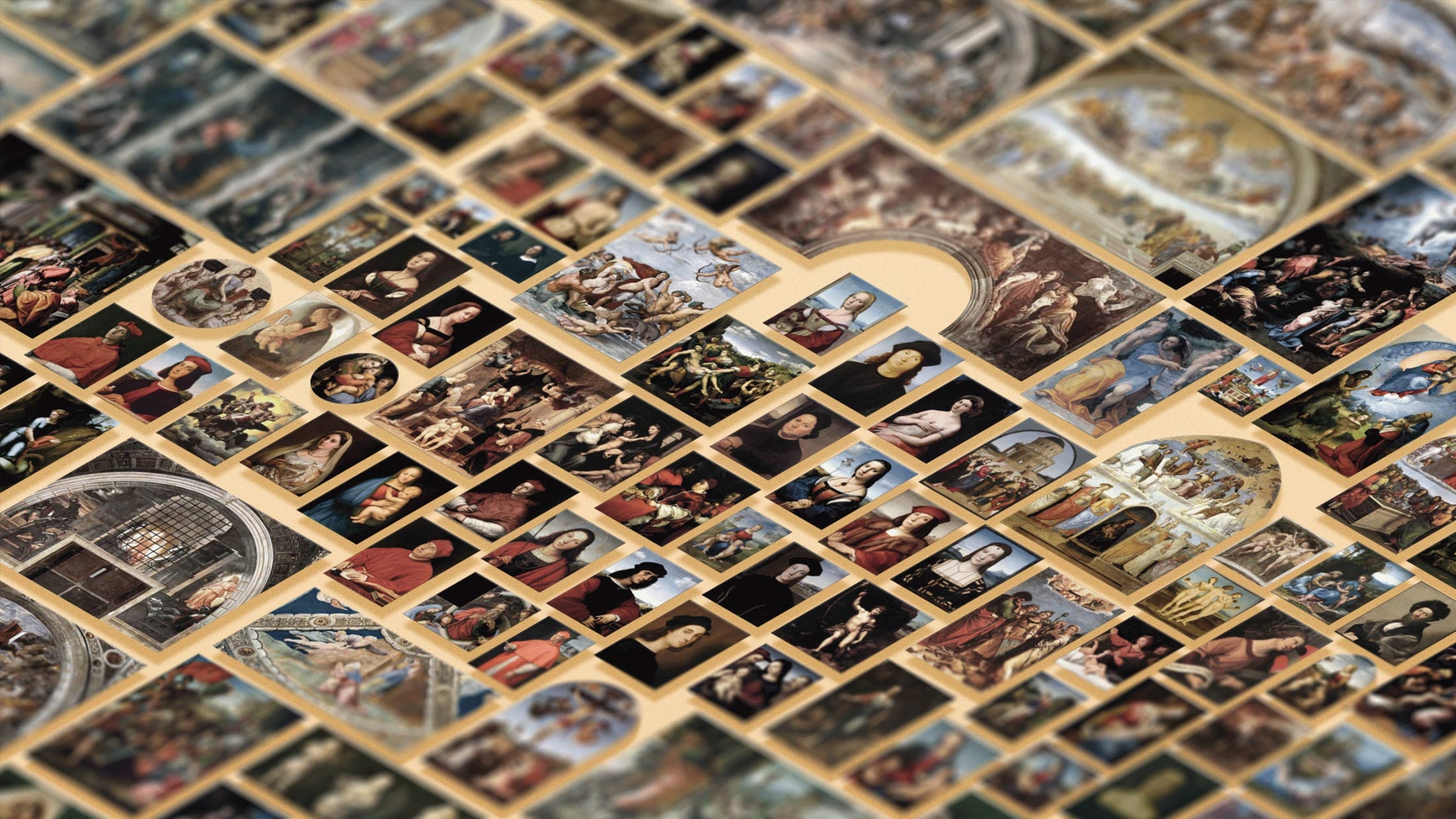 All of Raphael's paintings

The main overview gathers all of Raphael's paintings organized by sites and museums and the geographical location of their display.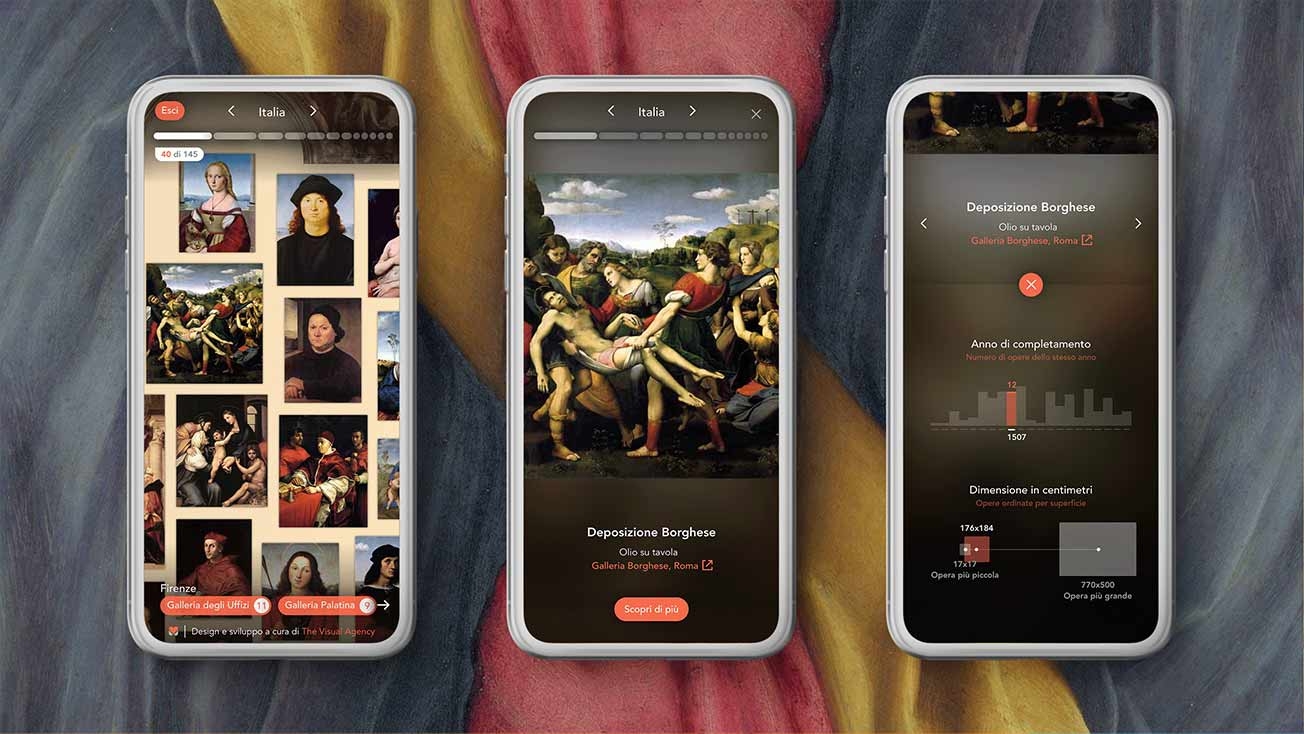 The interface design

The design is optimized for multi-screens, adapting automatically to the user's device .
Each virtual exhibition art piece is displayed through a high-resolution image of the work.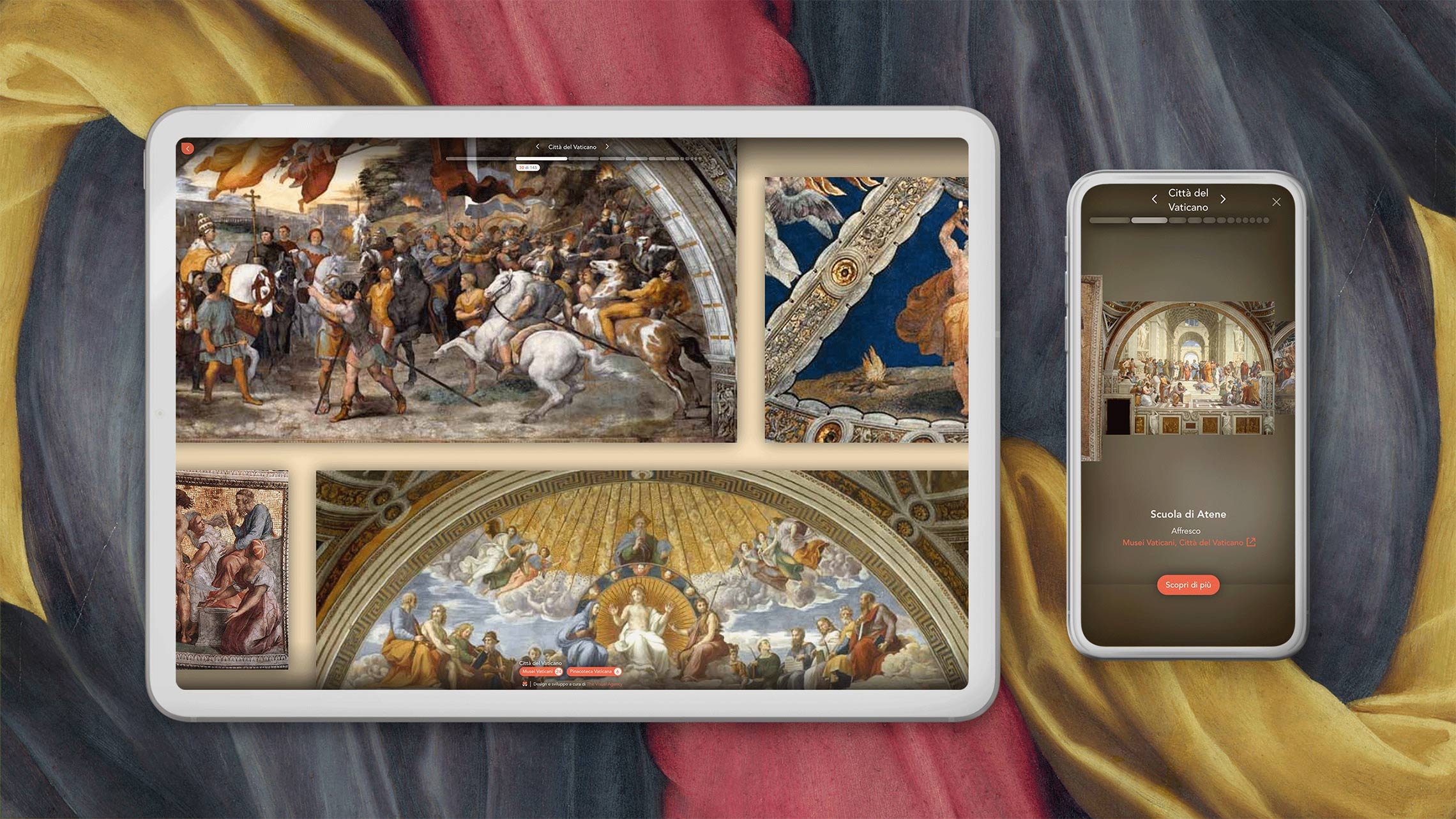 All the information in one click

Starting from the analysis of Raphael's entire collection, the visualizations then go into further detail in relation to the chronology of Raphael's lifetime of works.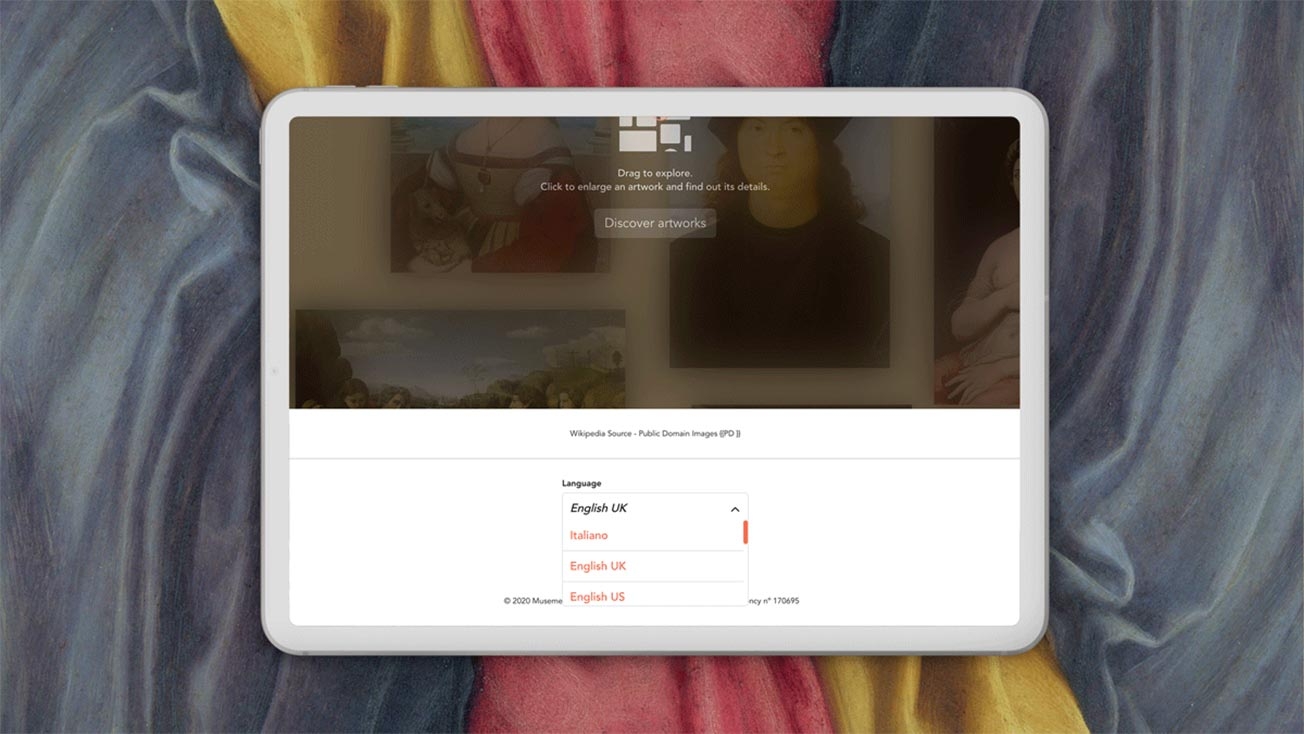 Multi–language application

The app is available in 10 languages, standing as a reference point for art lovers and viewers from all around the world.
This also allowed for generating traffic on the client's booking pages, improving their SEO and overall visibility.