Credem
Reorganizing the information assets of a banking group
Client benefit
Financial growth - Increasing the efficiency of the decision making process
«The dashboard designed by The Visual Agency allowed us to organize all of Credem's information assets, making them easily accessible and explorable for all of our employees. Now we can access information much more quickly and easily, which has improved the group's decision-making process.»
The dashboard that makes complex information assets accessible.
A user-centered approach

The design of this interactive dashboard, developed in close collaboration with the client, is purely based on the user's needs. For this reason, several user experience tools (personas, user flow, information architecture, etc.) were used to analyze and test usability. In this way, it was possible to develop a dashboard with a user-centered design that makes the analysis and use of data extremely accessible for the end user, thanks to a visualization that adapts to specific navigation flows.
The visualization

Hierarchical data is grouped into three levels that can be gradually accessed: by selecting the first one, you can see the second one, and so on.
Each piece of data is associated with its metadata, which can be found in the information area at the bottom of the page.
The search engine

The side search engine allows the user to search for data by keywords, bypassing the hierarchical level. In this way it is possible to carry out a more precise search. The dashboard is therefore extremely functional, thanks to the various tools that make the research much quicker.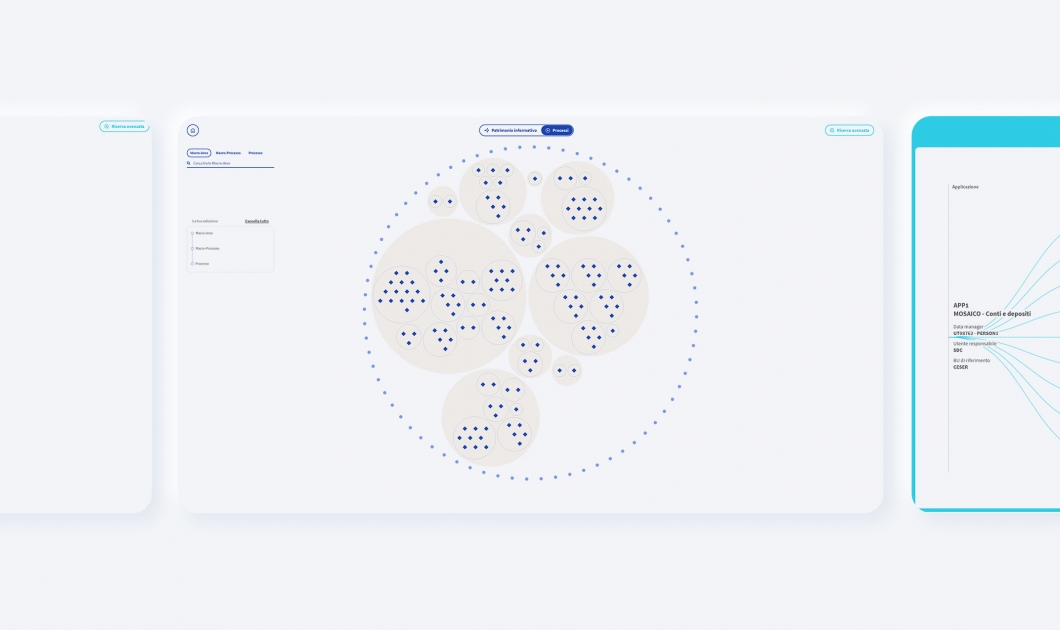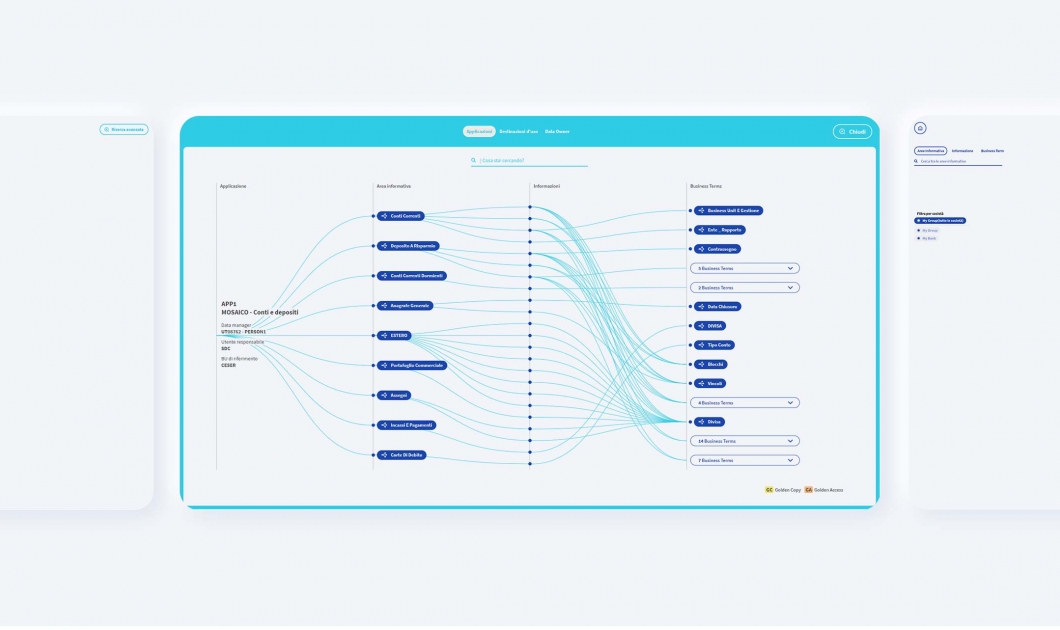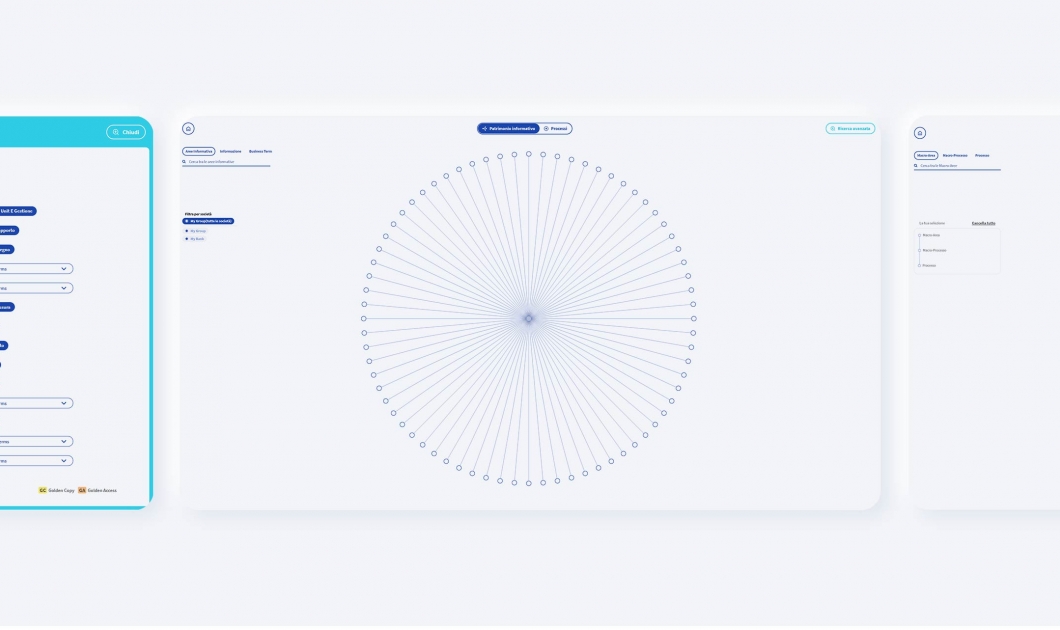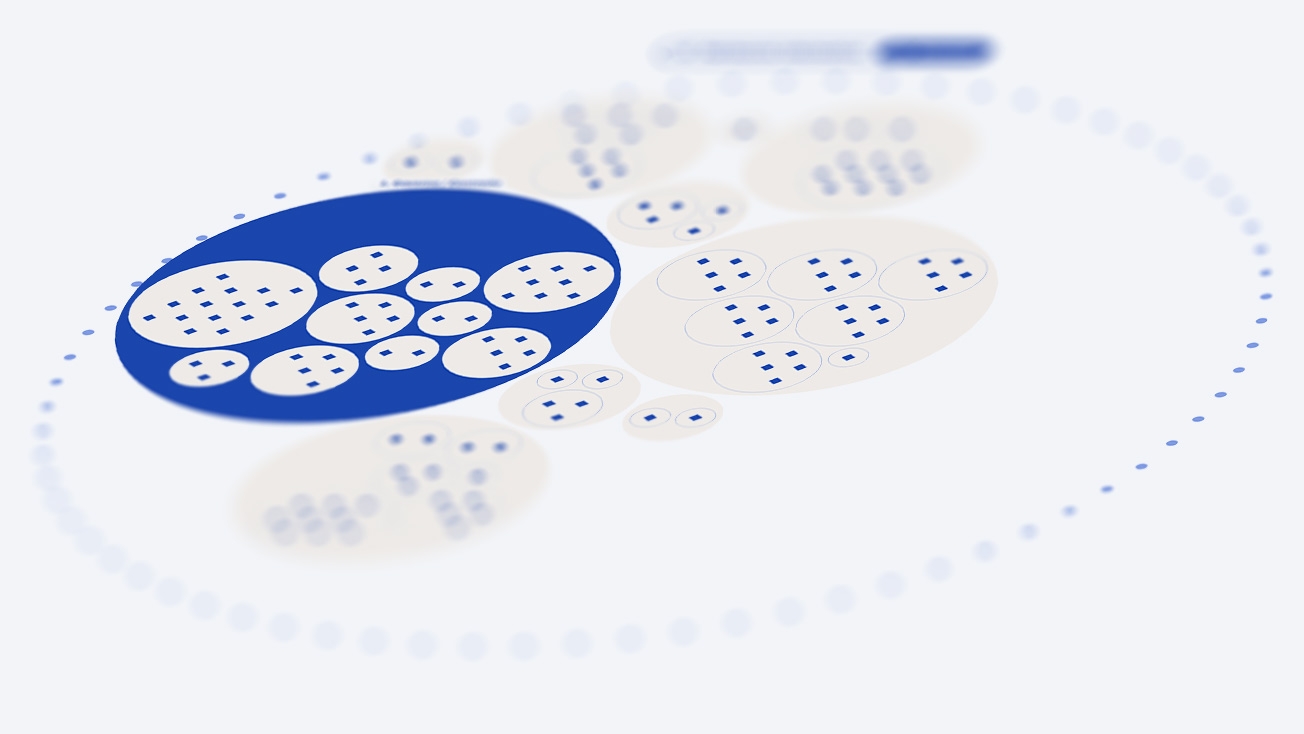 Different needs, different visualizations

The dashboard offers two different views allowing two different types of research:
Patrimonio Informativo: the main view described above.
Processi: this interactive visualization resulted from a direct customer need. It shows data about the processes, hierarchically organized into clusters called "circular packings''.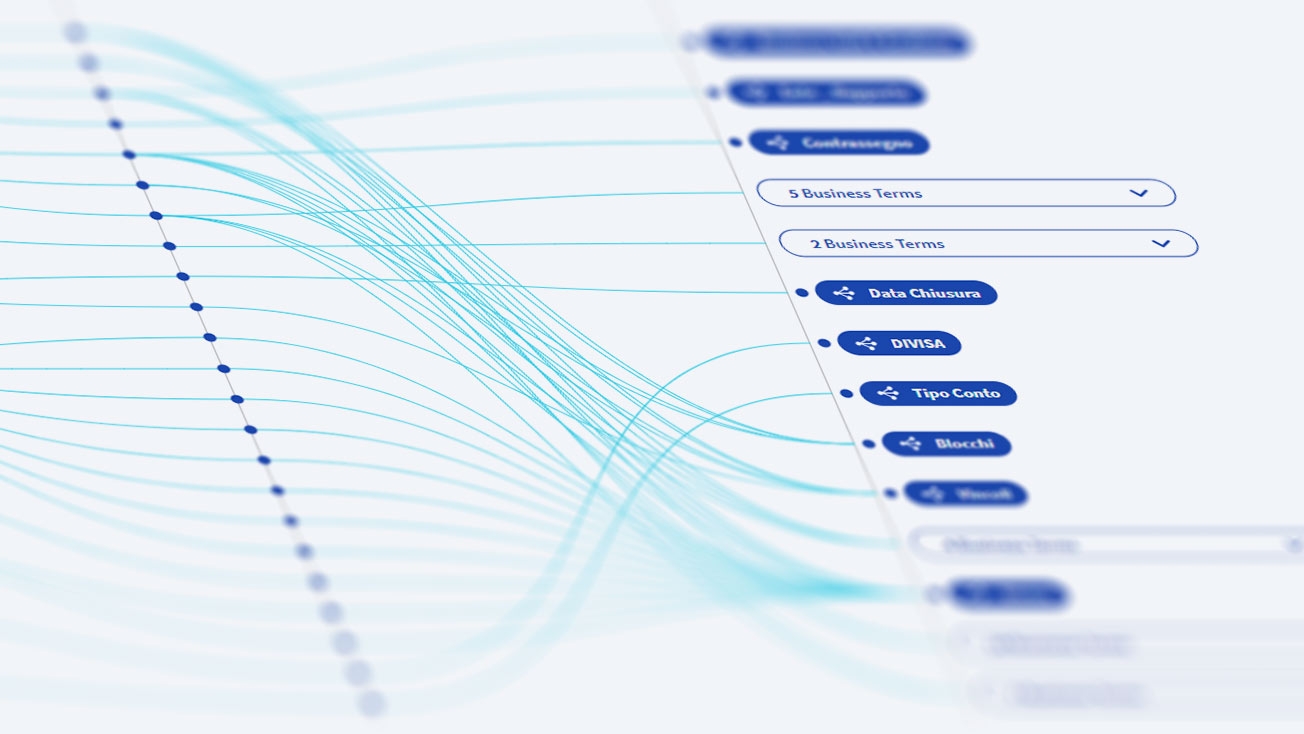 Advanced research

This function is intended for even more in-depth analysis. It allows users to explore the data of the information assets through further research fields: data owner, destinations of use and applications.