Biblioteca Ambrosiana
Decoding Leonardo Da Vinci for the world
Client benefit
Public education - Access to renowned artistic heritage
«This application designed by The Visual Agency has enabled us to shed light onto previously hidden connections between Leonardo's life and work.»
This cataloging of the Codex Atlanticus is unique and will open new ways to study this collection of texts and drawings combined with a sophisticated design and data-visualization approach.
Since its launch, the site has collected more than 150,000 unique visits and has received international prestigious awards like the Webby Award, the Information is Beautiful Award and many others.
Above: Sala Federiciana — original reading room of the Ambrosiana Library — where a selection of pages of the Codex Atlanticus and the touch-screen with the application are displayed.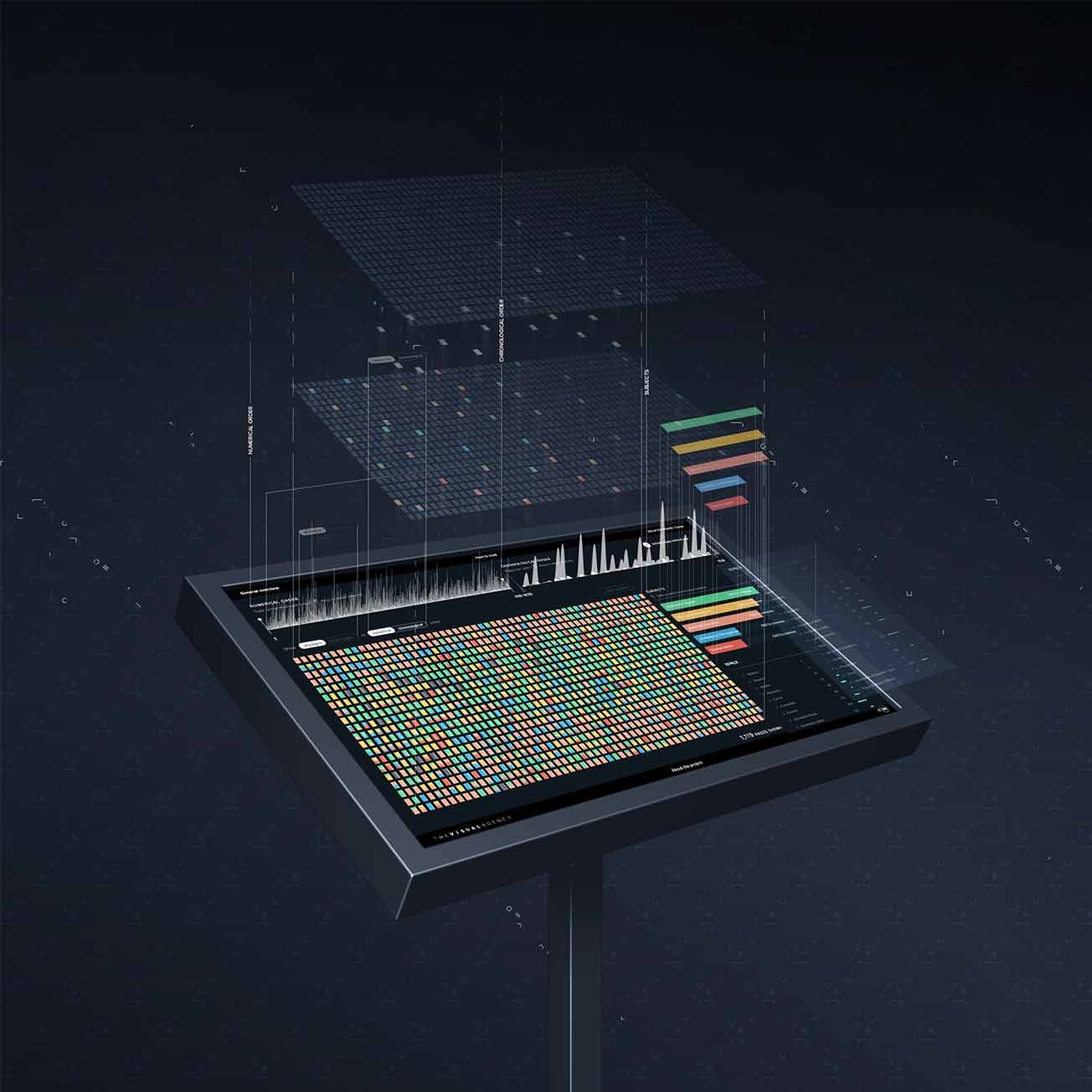 The Process

This project started with the collaboration of the public library and keeper of the Codex Atlanticus, the Veneranda Biblioteca Ambrosiana in Milan.
Provided with exclusive access to the collection, The Visual Agency carefully curated all the elements of this project, from the creation of the database through to the design and development of the application itself.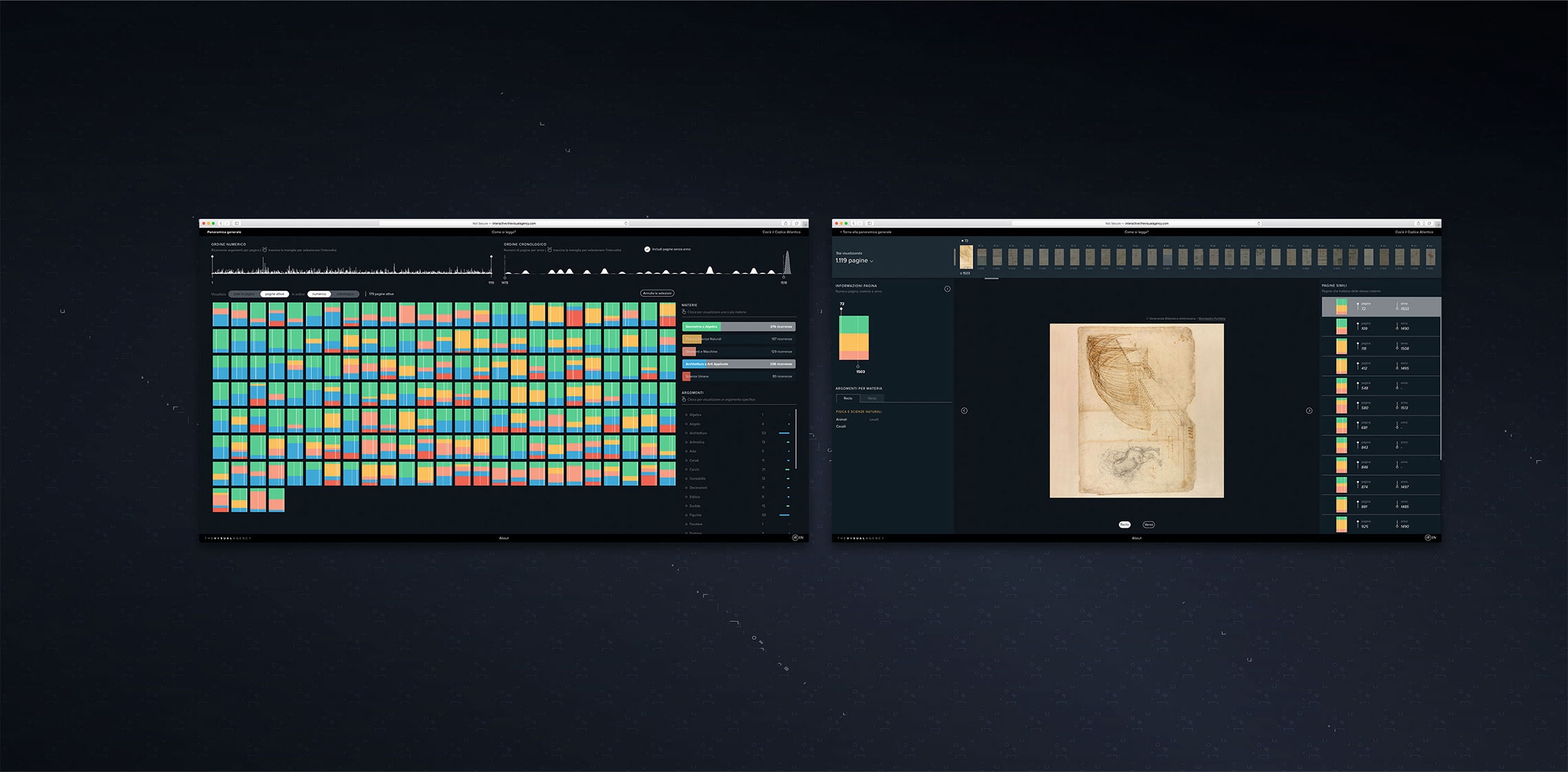 The page module

The indicators for the page number (rhombus and continuous line) and the year of writing (circle and dashed line) are positioned horizontally along the width of the page to offer a linear timeline of works and pages.
The bars that represent each subject are proportional in size to the frequency with which topics occur on each page.
A thousand pages in 40 years

Philological studies have identified the year of writing of every page. The graph shows the number of pages produced each year, from 1478 to 1519.
See how the touchscreen works: