Agos
Open Data for automotive
Client benefit
Sales & Marketing Optimization - Market strategy optimization
«The Automotive Market Overview is a unique data visualization tool on the Italian market that combines ease of use with a depth of information that positions it as a concrete business support. It provides a privileged point of view on the numbers and trends of the automotive market in a few clicks.»
With an elegant look & feel and intuitive and effective navigation, the Automotive Market Overview is a powerful tool: in a few clicks it is possible to have an overall view of the trends and numbers regarding the automotive market in Italy.
The structure

The data, which is updated monthly, covers a period of 2 years and is aggregated and filterable by:
Type (Cars, Motorcycles, Green vehicles)
Geographical area
Method of purchase (New/Used, Rental, Leasing)
The navigation

Scroll is the main navigation feature. It is combined with a lateral navigation menu, thus allowing the user to change position and jump to other parts of the micro-site at any time.
The user can scroll and explore the different sections with specific arguments and relative data as listed below:
Trends of the past 2 years
Month to date data
Year to date data
Visualizations

As key information, the number of registered vehicles is visible at all times for each section and can be filtered according to several parameters. For example, "New cars" or "Auto nuova" — the most detailed section of the micro-site — can be filtered according to the following attributes:
User (private, business, rental)
Power supply (hybrid, electric, gasoline, etc.)
Geographical area
Car type (station wagon, cabrio, SUV, limousine)
Car brand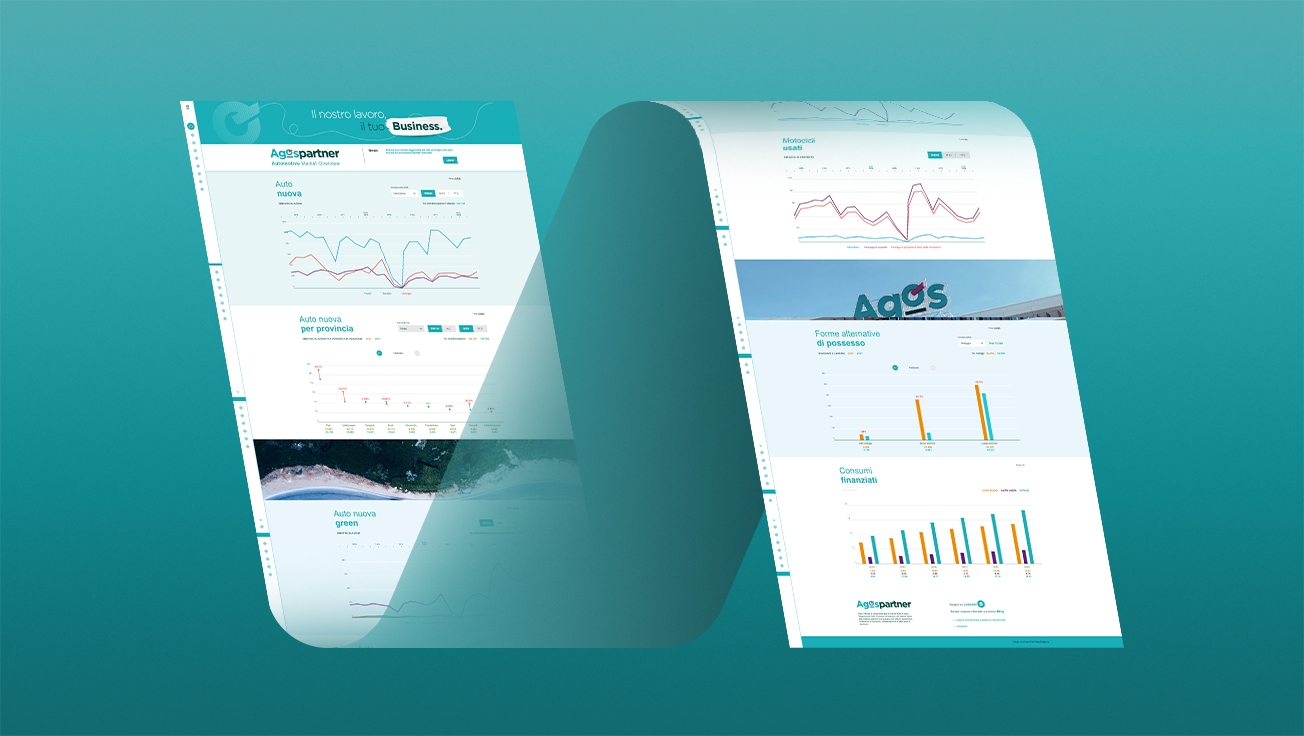 The design

The dashboard design follows the client's brand guidelines. The colour application on the background changes for each section to facilitate their distinction and help the user to visually navigate the micro-site. Information with regards to AGOS Partner products and services such as news, comments and in-depth analysis directly provided by AGOS Partner is always visible as well.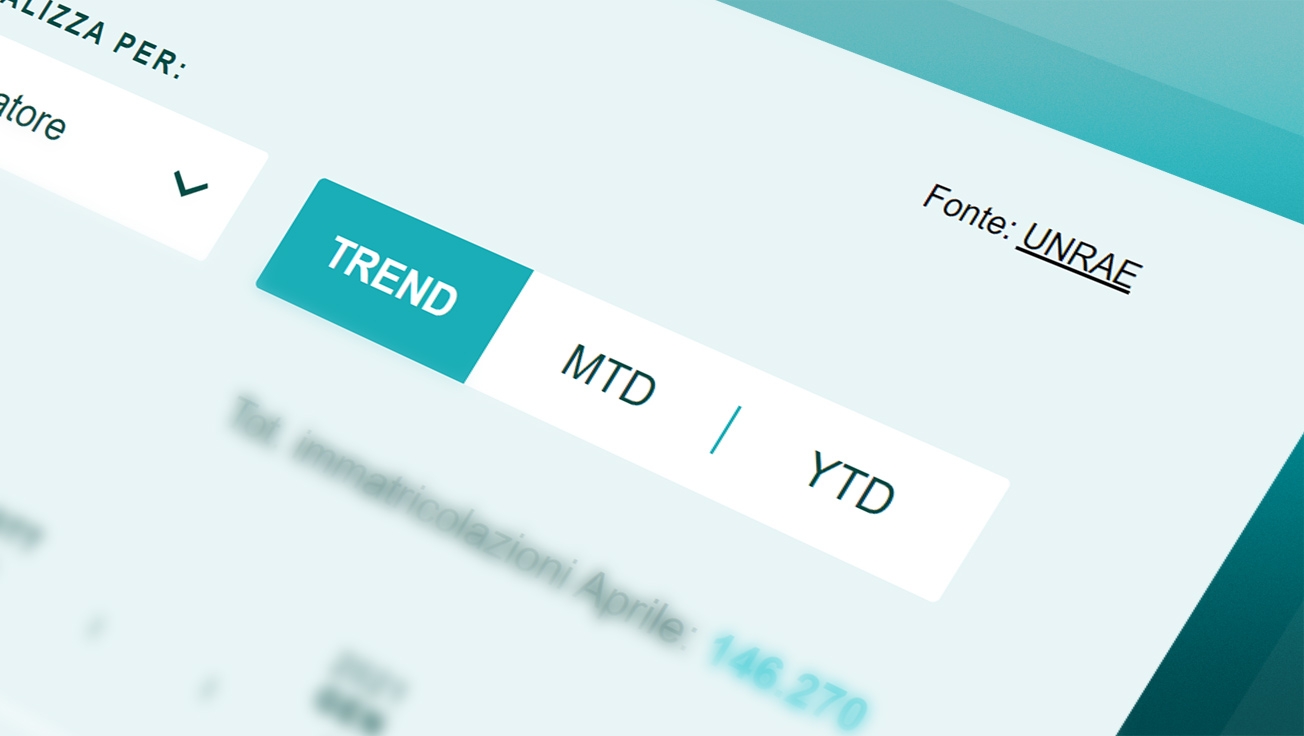 The data

The micro-site gathers in a single container all the sector specific information from various online sources. Prior to the design phase all information, qualitative and quantitative, has been collected and analyzed creating a homogenous source of information. At all times the user can access information regarding the data source.