Kantar - Results-driven video presentation
Data-visualization meets Motion Graphics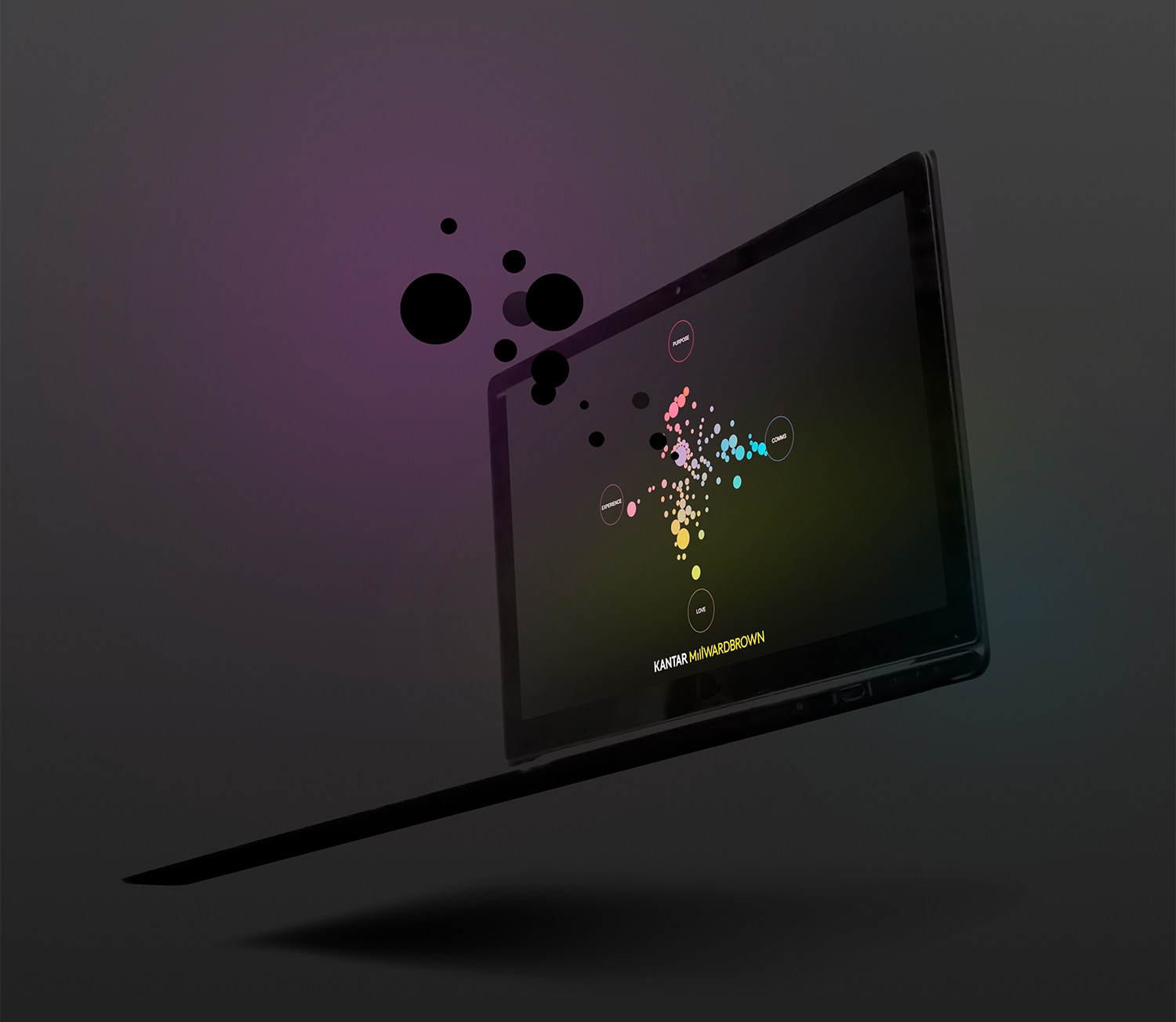 How data-visualization can be transformed into motion-graphics without losing its scientific legitimacy and how survey results can be communicated using an out-of-the-box approach for a broad audience.
The video is designed in order to be visually pleasing, entertaining and informative at the same time. To facilitate the presentation of the study, we have created this video to be incorporated directly into one of the speaker sessions. The BrandZ study was conducted to be presented to a wider audience in general and in particular at one of Kantar's key corporate events.
Multi–screens at the event

The video's life span was extended as it has been shown on multiple screens at the event and later on shared and used as a stand-alone product. The video format allows for an automated view of all essential elements of the study that the client chose to highlight.
The bubble visualization

The design approach visualizes each Brand as a bubble, the size of which is proportional to its brand value. The bigger the bubble, the bigger is the brand value according to the BrandZ study.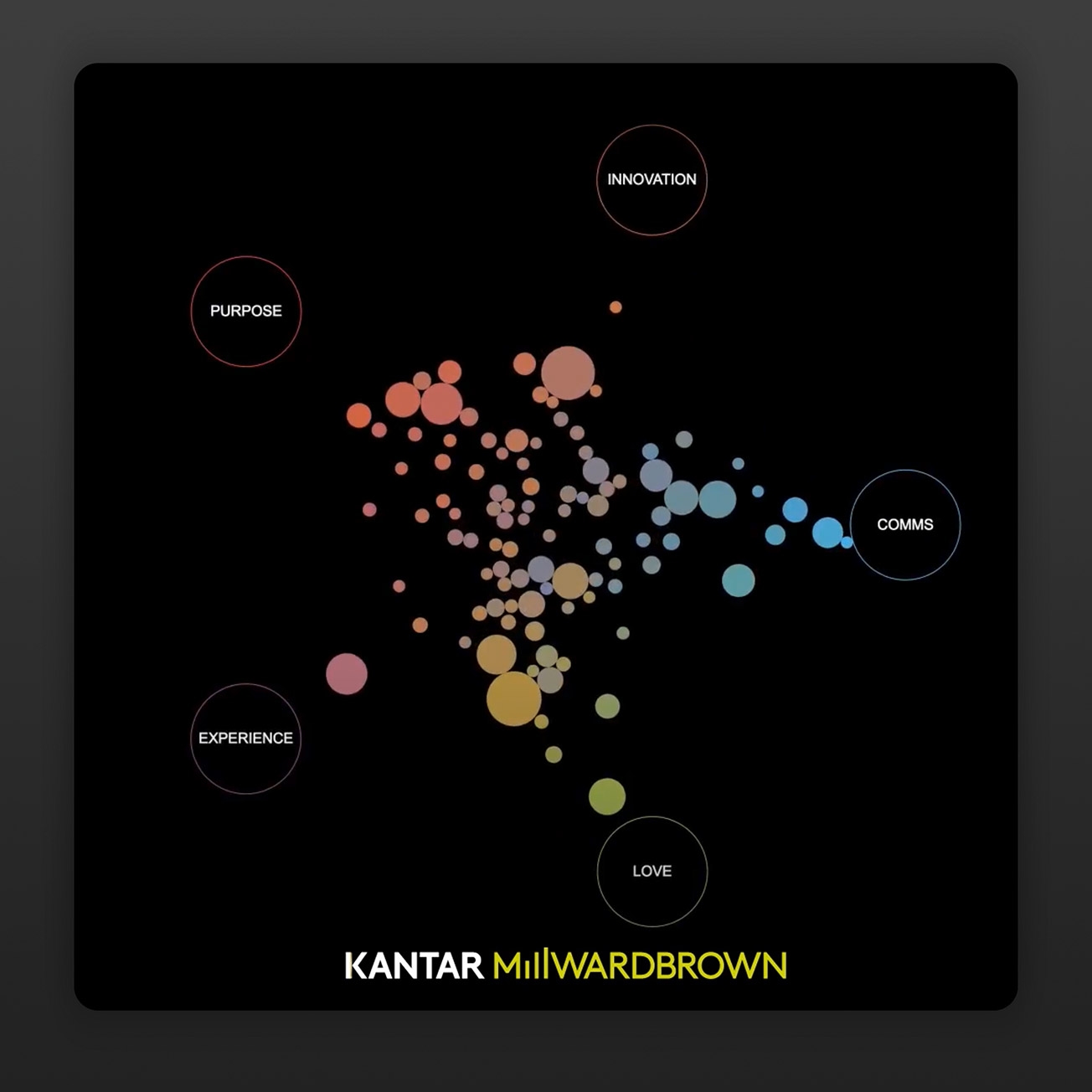 The physical model

Every brand bubble's position within the visualisation follows the rule of physical attraction towards the 5 evaluation indicators:
Strength of the communication
Love for the brand
Experience
Innovation
Purpose