DNV
A simple survey morphs into a research-tool
Client benefit
Communication Efficiency - Effectively present survey results
«For several years now, we have been collaborating with The Visual Agency on the design and development of digital products that help us facilitate the communication of our global Viewpoint survey and market research data. We use interactive infographics, data visualizations and illustrations created by The Visual Agency for our diverse range of communication channels directed at our internal and external audience.»
The graphical approach designed by The Visual Agency for this project facilitates the understanding of the entire data and information at hand. The interactive elements allow the user to drill down into the data to obtain more detailed insights.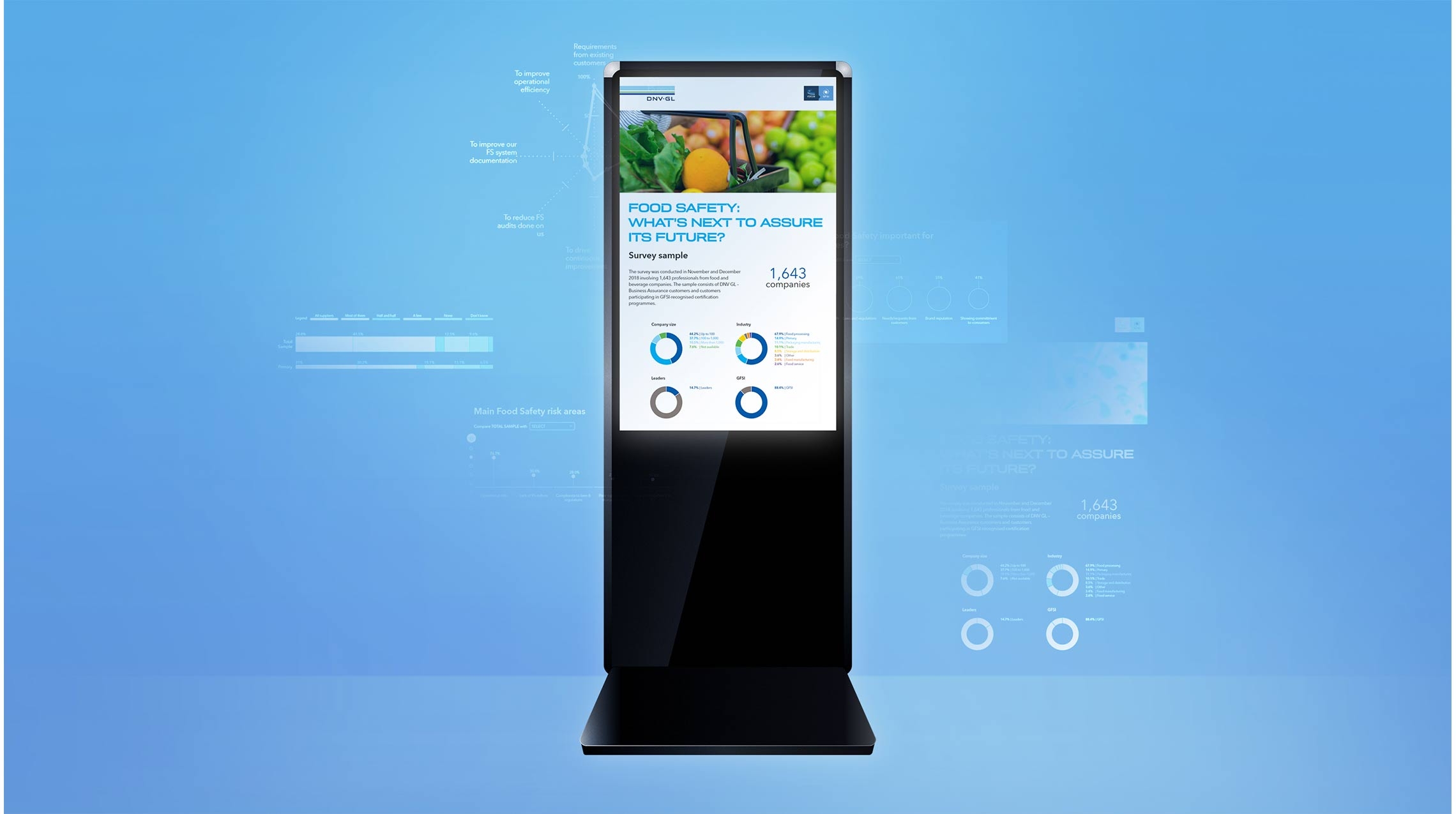 The interactive visualization of a survey

The horizontal menu is always visible for a streamlined and user-friendly navigation of the micro-site. The layout and graphic design of the micro-site help the user to visualize and interact with the data, and the multiple filters make it possible to compare and contrast data and information.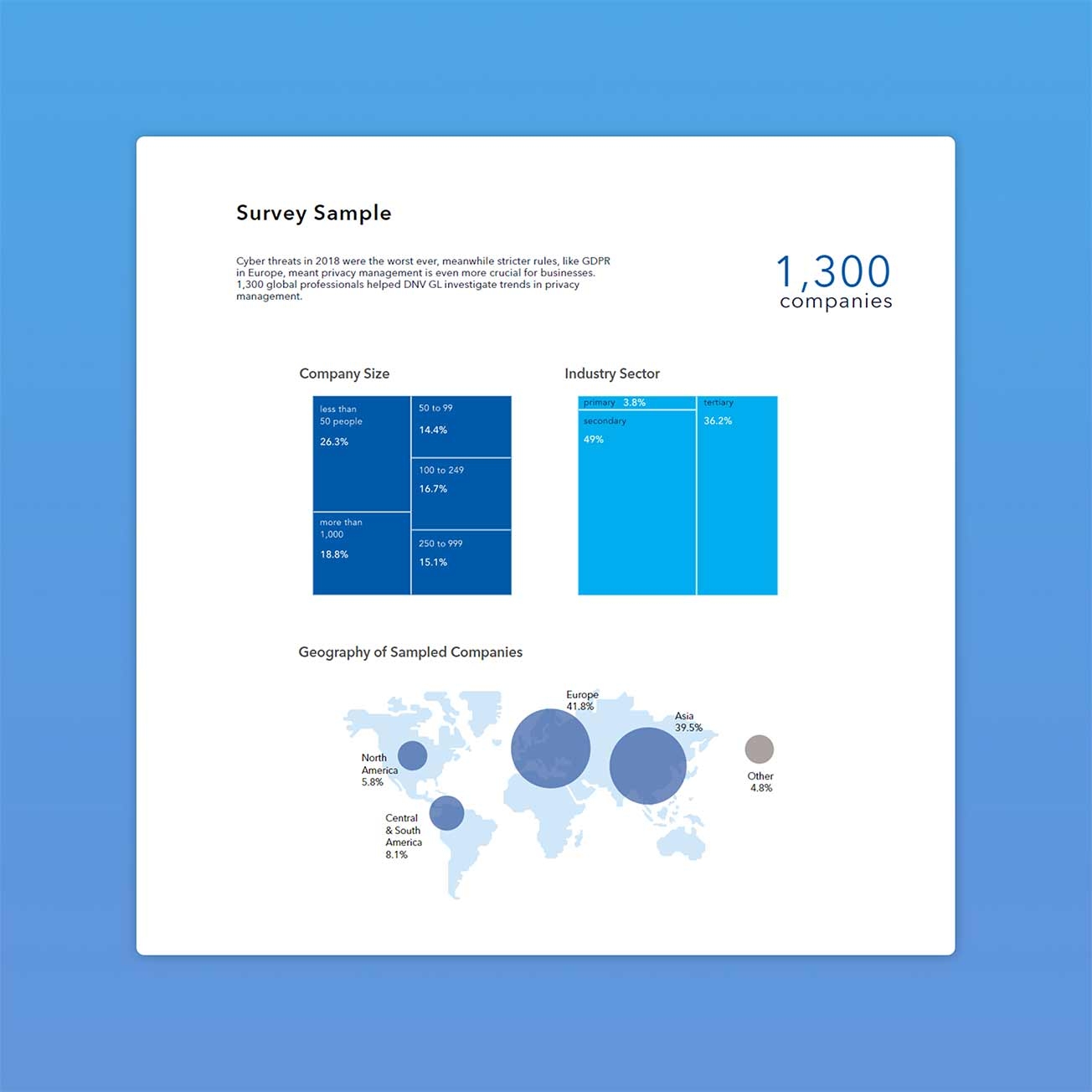 Filtering data & charts

Through drag and drop functions incorporated into the design, it is possible to create individually tailored insights that are displayed in real-time in the graphs.
From touchscreen to mobile

The design as a whole has followed multi-device logic, with the product being usable also on mobile and large touch screens, which is especially interesting for events and conferences.