Eni
Monitor your company's reputation with a dashboard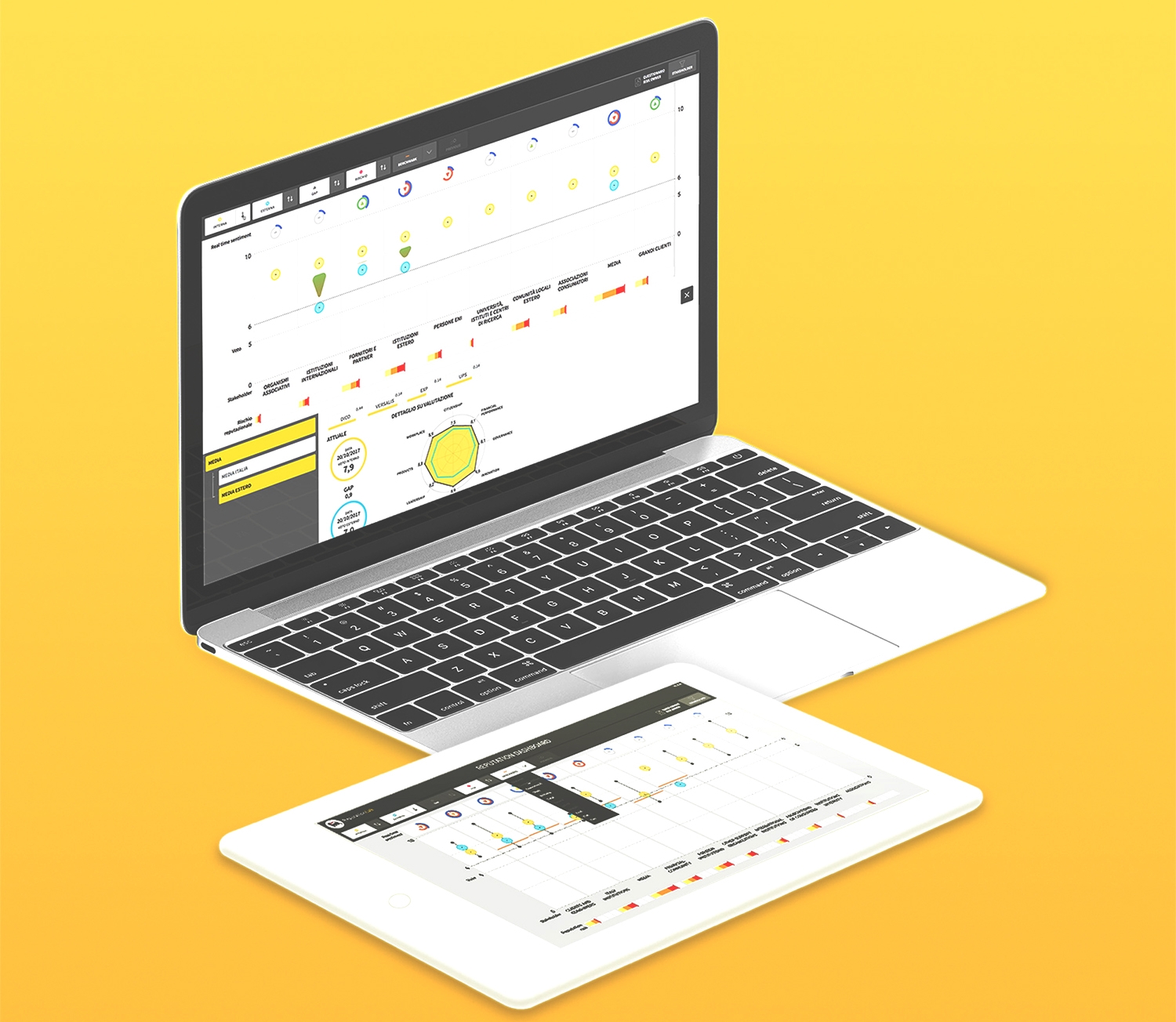 «Here at Eni Datalab we care about beauty; we know it's necessary to turn it into data visualization in order to make the power of data practical. This is the goal we set for us and The Visual Agency, that assists us in the design and the development of such aesthetically impressive as groundbreaking digital tools.»
We have designed this dashboard responding to the client's necessity to create a tool for the top management that allows the client to monitor different communication environments in one place.
The dashboard visualizes data from different data and information sources such as studies from research institutes, internal surveys, social media data and print and online media data.
Stakeholders and competitors

The dashboard is designed to collect strategic information about the internal and external reputation of ENI and visualizes the essential reputation parameters by internal and external stakeholders.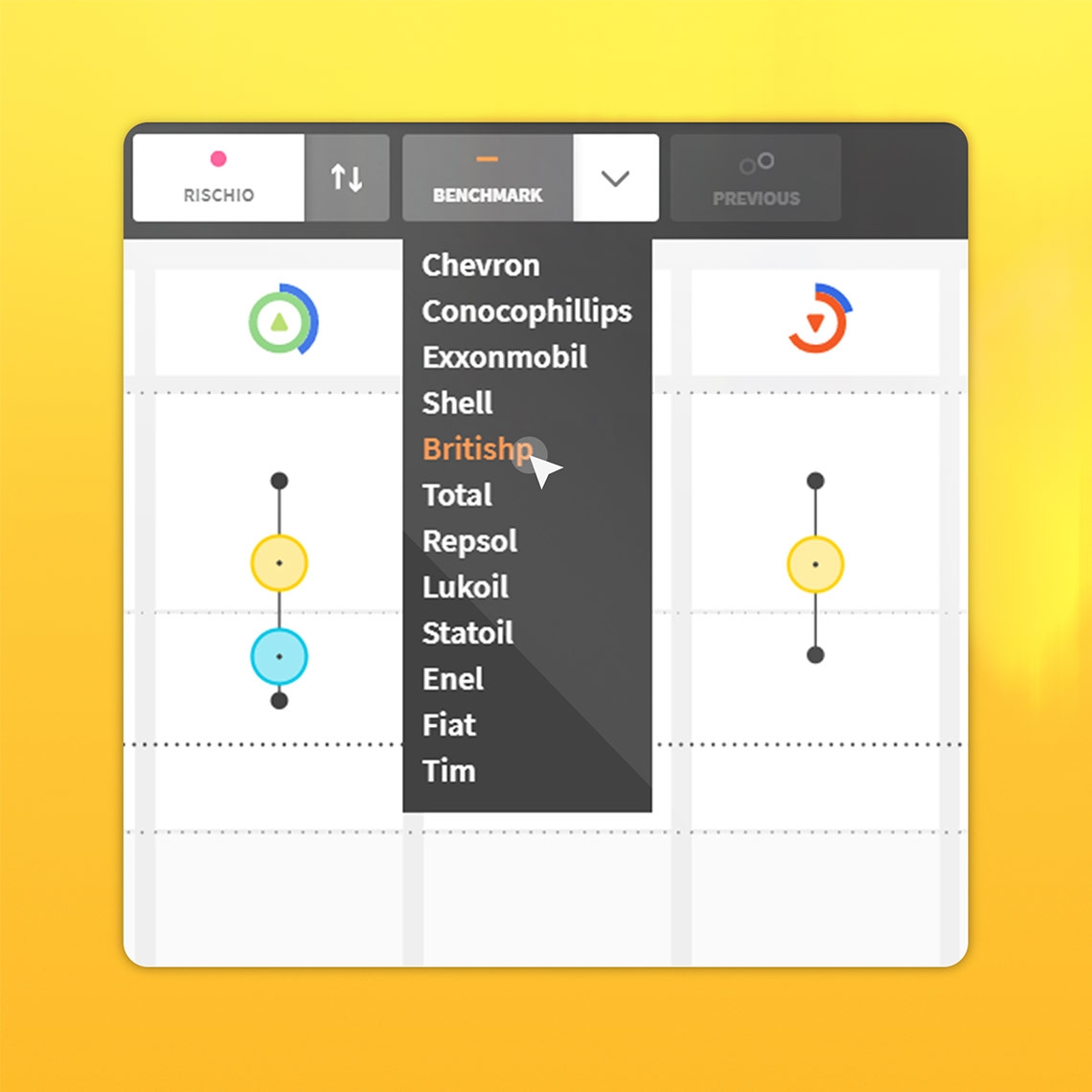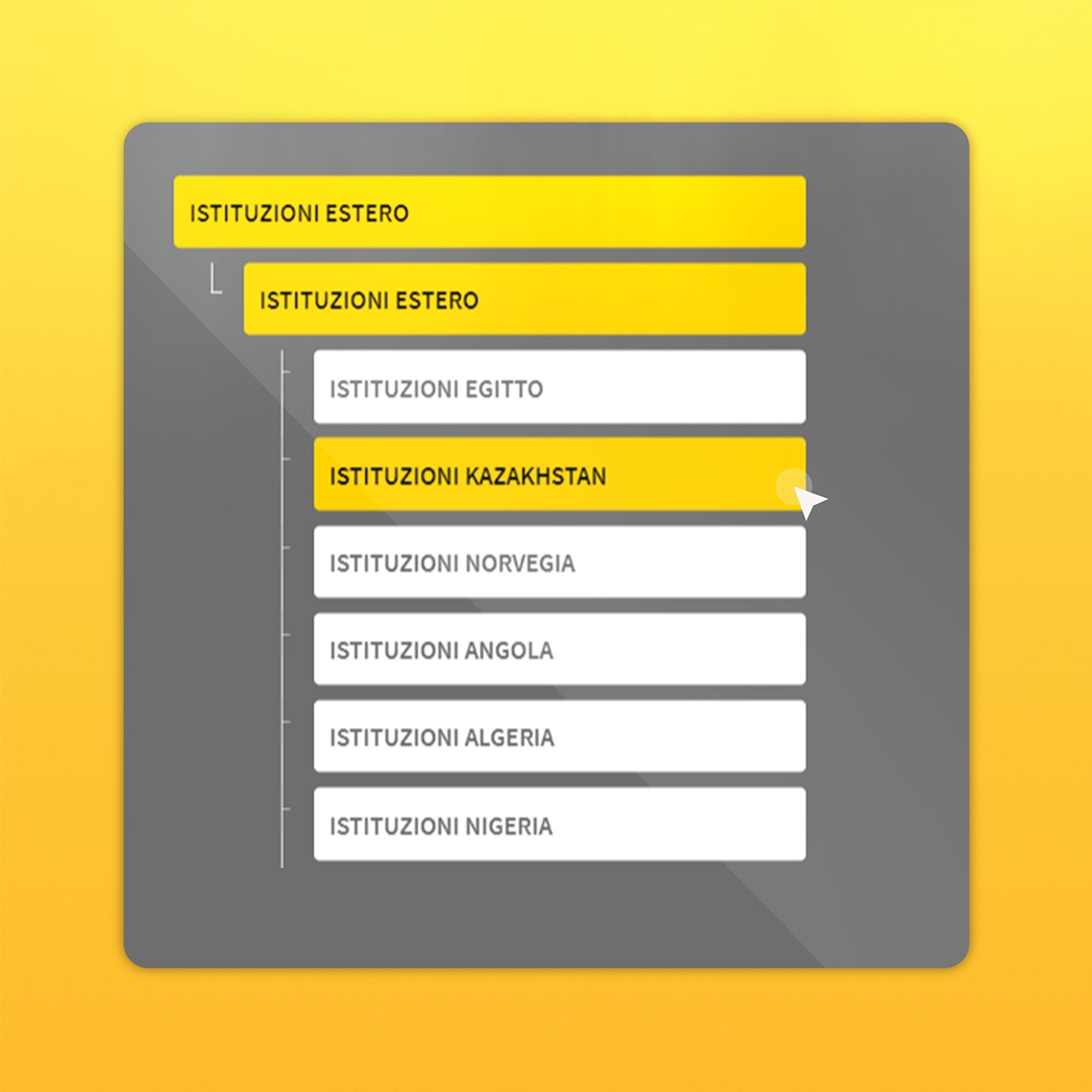 Filtering the visualizations

A sophisticated system of filters and drill-down functions enables the end-user to apply individual levels of analysis to the information at hand and to extract tailored information.