08/09/2022
Visual/Graphic designer intern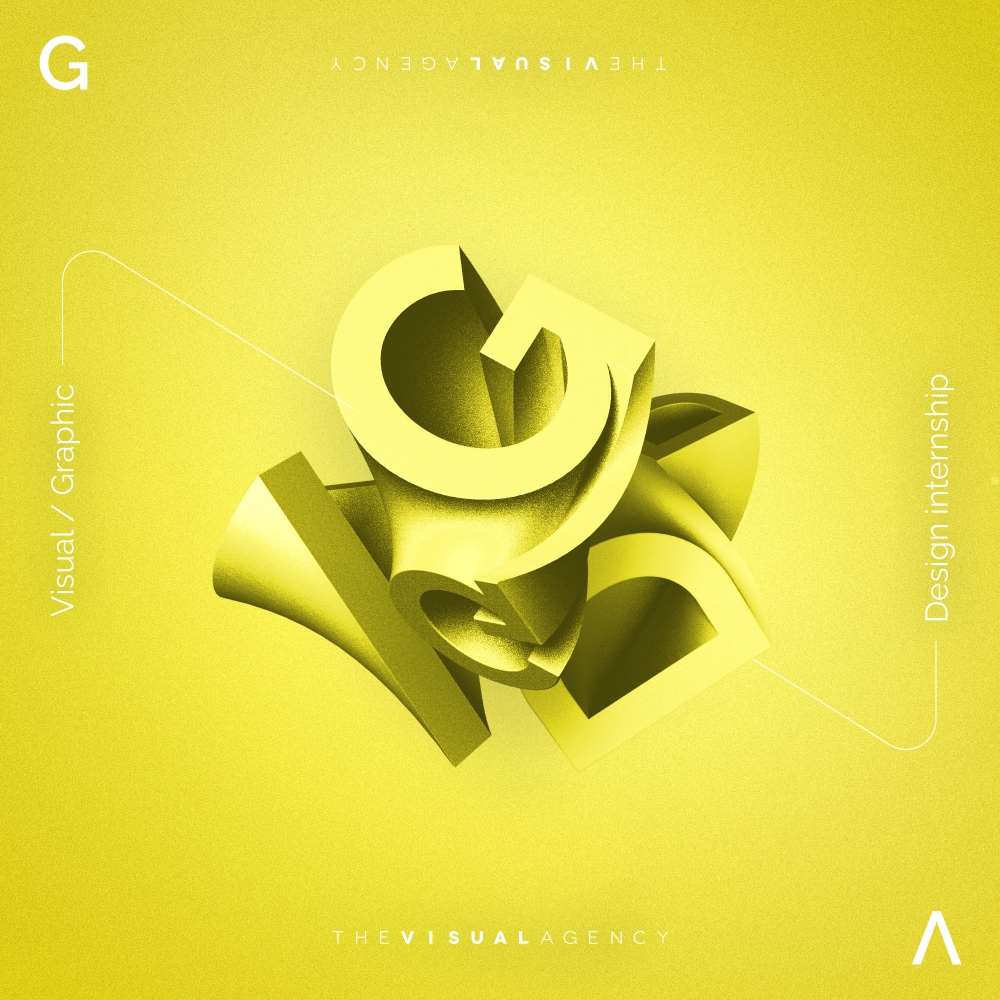 About The Visual Agency
The Visual Agency is an information design agency specialized in data visualization and communicating complexity. We turn numbers and words into meaningful visualizations, memorable stories and engaging experiences.
We are an inclusive team of 25 people made of digital and information designers, developers, art directors, motion-graphers plus the S&M and administrative teams.
About the job
We are looking for young, freshly graduated Visual/Graphic Designer to join as an intern to our creative department. This profile will work together with the Creative & Art directors, with a strong and fruitful collaboration with the Digital design and the Motion design teams.
Your role will involve
Designing and styling visuals (pictures, illustrations and typographies)
Designing master spread pages and layout contents
Designing and styling infographics
Taking care of project aesthetics and coherence (digital, motion or editorial)
Pitching concepts and ideas to the client of a wide range of products (in order: digital, information, graphic and motion design)
Key requirements for the job
Ability of concretize your visual and design ideas
Proven proficiency with Ai, Ps, Id & Figma (alternatively Sketch, Xd, Zeplin)
Good written and spoken English
Willingness to learn new things
Nice to have
Contemporary visual culture (proven)
Typography design knowledge and/or skill
Broader interest in contemporary and experimental music, history of cinema and contemporary art
Illustrative digital contemporary styles (eg. hybrid digital/analog/crafted/3d, alegria/globohomo, papercraft, flat, wire or character design for motion…)
Photoediting, compositing and mattepainting skills
Visual Programming Environments for generative 2d/3d design/motion/experiences (Td, Pd, Cavalry or Blender)
Knowledge visualization or history of art
What we offer
Six months paid intern contract
Freedom to balance a % of working remotely
Dedicated tutor
Coffees, sweets & happiness :-)
What we need for the interview
An outstanding portfolio of works, preferably related to art direction, digital design, information design, editorial graphic design,
A brief resume and a cover letter to explain why you would be the right person to fits this role