21/09/2023
Dataviz Internship Program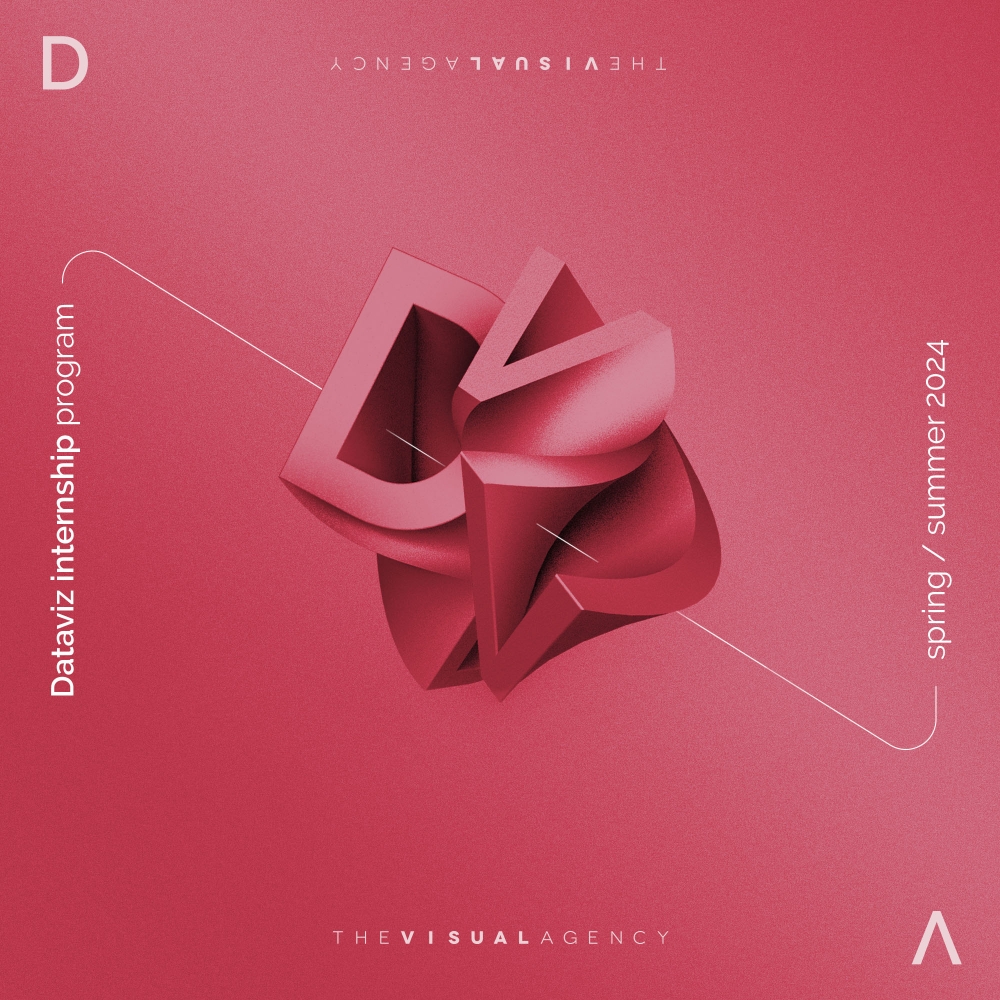 Who you are
Are you a student of a Master's degree course not yet graduated? Whether you are a digital or editorial designer, a motion grapher or a developer, if you share our passion for data visualisation and information design, you are in the right place.

Skills requested
• Background in data visualisation or information design or a strong interest in either
• Good knowledge of the main design softwares (adobe creative suite, figma, ...) or front-end programming languages (javascript, ....)
• Willingness to learn the dynamics of working in a company with international clients
• Willingness to experiment and get involved

Nice to have
• Data and analytics skills
• Good level of both spoken and written english

What we offer
• A happy place to work
• Internship program contract from 3 to 6 months
• Dedicated tutor
• Place of work: Milano

Send us your CV and portfolio! You will be contacted by our team.